Submit a Maintenance Request
Inform Us of a Maintenance Issue
For a rapid response please submit your request to us using your Property Meld Portal
Not sure how to submit a meld?
Read our helpful guide below.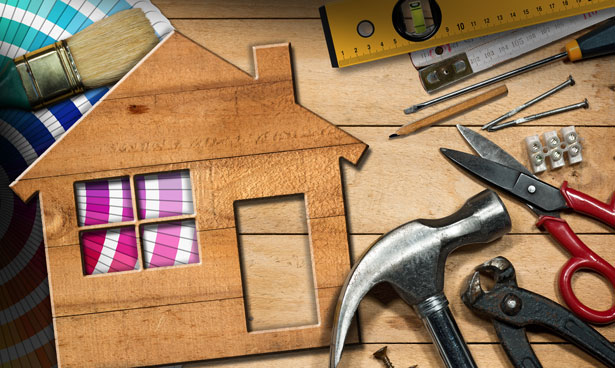 Guide to Submitting A Maintenance Request
Submit Request By 10AM to Increase Chance of Same Day Service. Non-Emergency Requests Submitted After 10AM Will Be Handled the Next Business Day
How to Setup Your Property Meld Account
Step 1: Go to your email. Open invitation from Property Meld to create an account.
Step 2: Click the link "confirm your information" and hit the "Connect" button.
Step 3: Verify your cell phone number and check the box that will send you text notifications.
How to Submit a Request
Step 1:
Log-into
Property Meld
. You can access the page directly or by visiting
www.sleepsoundpm.com
. From the menu select
Resident Services>Submit Maintenance Request
. Click the
"New Meld"
button in the top right corner of the page.
Step 2:
Be specific to help us quickly diagnose the issue.
Examples:
Incorrect: Toilet Broken.
Correct: The toilet in the master bathroom continuously runs.
Incorrect: Garbage disposal not working.
Correct: Garbage disposal hums when turned on.
Tip: Please submit a separate work order for each issue. Work orders are assigned to different vendors based on the type of work such as plumbing, electrical and heating. If NOT submitted separately it will delay response time.
Step 3: Submit your request and monitor your email for our response. We may require additional details or may be able to help you address the problem over the phone.
Note: Requests submitted that are a result of misuse or negligence will be billed back to you as outlined in your lease. For example, putting something down the toilet that is not supposed disposed of that way such as paper towels.
List of Defined Emergencies
Emergency Line (503) 724-5662
The following is a list of legitimate emergencies; all other matters will be addressed the next business day.
Fire – Any fire that causes damage to the property.
Lack of Primary Heating Source.

When outside temperature is below 45 degrees Fahrenheit.

Safety Hazards

Unable to secure exterior doors and windows.
Electrical Problem that pose an immediate threat; If applicable turn off breaker immediately.
Any time emergency services are called for non-personal medical issues.
Carbon monoxide or smoke alarm going off where the source cannot be found and cured by the tenant–does not mean alarm chirping.

Floods and Water damage

Water Heater leaking; not having hot water is not an emergency.
Sewer backup; all toilets, showers and sinks are not operational.
Frozen Pipes.
Malfunctioning dishwasher or washing machine when a sudden occurrence is causing or could cause water damage to the property.
If the property has only one toilet and it is not operational.
Uncontrollable water i.e. broke pipes.
Leaking Roof.
Significant water intrusion within finished living space.

Power outage

When the outage affects only the subject property and power is being provided to neighboring properties.

Gas leak

Call NW Natural (800) 422-4012. Then call us at (503) 919-0471
Calls that are an inconvenience, but are NOT emergencies
Appliances not working such as refrigerator and stove.
Lockout due to misplace or lost keys
Air conditioning not working
Pilot light is out on furnace. You may relight the pilot or Call NW Natural Gas. If you've tried to relight the pilot and it will not relight and you are unable to generate heat as describe above, call.
NOTE: If you are experiencing any water leak it is your responsibility to locate the water shut off valve or the main water shutoff and shut off service. Any damage that results due to your failure to stop the source of the leak will be at your expense.