Agent Referral Program
Let us be your Resource in Property Management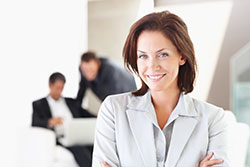 Our company is here to help support you. As an agent being a wonderful resource for your clients is invaluable. We know when you refer a client to us you are putting your name on the line. We recognize the significances of this and promises to deliver great service to your clients.

We also recognize there are other companies out there you can refer to as well so please ask about our referral program and earn some extra cash as bonus.

Even if we cannot assist your client, we will do everything we can to point them in the right direction.
Frequently Asked Questions
Can you help someone find a place to rent?
+
We are always happy to have residents look at our available rentals. Unfortunately we do not offer tenant placement services so unless it is a property we manage we will not be able to assist them.
Do you teach classes?
+
Yes, we are a qualified instructor and teach classes for real estate offices and title companies. A popular topic we cover is a "Showing Tenant Occupied Properties".
What kind of clients can I refer to you?
+
We manage apartments and all single family residences. If you have a client that owns a property that they would like to rent out please have your client call us at (503) 919-0471.
Refer a Client
503.919.0471