Beaverton Property Management
Let us manage your Beaverton area rental property
Sleep Sound Property Management, Inc. manages residential and commercial property in the Beaverton Metro Area. We specialize in the management of single family houses, condos, townhouses, apartment buildings and small commercial. Contact us for a free rental analysis and no-obligation consultation.
Residential Services
Commercial Services
Multi-family Services
Why You Will Sleep Soundly
No-Obligation Contract*

Have Peace of Mind with our Flexible Contract

In-Depth Tenant Screening

We Check Everything so You Don't Have to

Extensive Pre-Move-in Records

We Use Written Reports and Digital Photos to Protect Your Property

Routine Site Visits

Receive Full Walk-Through Reports Right to Your Inbox

Expertise

Our Systems Increase Your Return and Minimize Your Liability

Reputation

Happy Residents & Owners. Reviews
WE OFFER THE FOLLOWING SERVICES TO THE Beaverton METRO AREA
Leasing
Property Management
Asset Management
Tenant Screening
Accounting
Maintenance
Eviction Services
Small Claims Representation
Want To Know How Much Your Property Will Rent For?
We can help. Unlike the sales market, properties for rent along with their history and rent prices cannot be found in a central database. Determining the price of a rental is part science and part art.
get started in 5 easy steps
Contact our office to schedule an appointment 503.919.0471
Review our property management agreement
Meet with a property manager to discuss rent price and cover questions
Sign and return all documents
Relax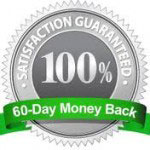 Finding the Right Property Manager
Hiring the right manager is one of the most important things you can do. A bad manager can cost you money and potentially expose you to unnecessary liability.
So how do you find the right manager? We've listed a few tips below.
Pick a professional. A professional manager will belong to one of the property management industry associations such as the Institute of Real Estate Management, National Association of Resident Property Managers or Metro Multifamily Housing Association.
Find out about their business model. How do they view and treat their residents? Do they do regular inspections?
Read reviews. Sometimes reviews are not always an accurate reflection of a company's performance, however in many cases you can read reviews and look for a trend. If the trend overall suggests they are good company then you are probably safe, but if reviews suggest a chronic problem, it's best to pass.
Pick a company that will know you and your property and not see you as merely a number in their portfolio.
At Sleep Sound Property Management, Inc we are committed to excellence. And because we know it can be a little nerve racking picking a new manager we are offering a 60 Day Money Back Guarantee. Awesome? We think so.
5 Ways We Save You Money
Marketing Designed to Save you Time and Money
+
We have a comprehensive marketing program to get the word out about your property to qualified tenants.
Shorter vacancies means more money in your pocket!
Screening, Find Out Who Your Renting To
+
We do full screenings on all prospective tenants. We check their background, rental history, income, employment and more.
A bad tenant can cost you thousands in lost rent and damage. Screening on the front end is key to a successful tenancy.
A Picture is Worth a Thousand Words
+
Before a tenant moves into your property we use digital photos and written reports to document the condition of the home.
When a tenant moves out we do the same thing and hold them accountable for any damage.
Paperwork to Protect You From Liability
+
In real estate a property's value is all about LOCATION, LOCATION, LOCATION.
Well In Property Management value is all about PAPERWORK, PAPERWORK, PAPERWORK.
As your manager we make sure your lease agreement, addendum's and disclosures are up-to-date and ironclad.
Maintenance & Repairs
+
Repairs come up. When they do, who do you call?Box of tools
We offer in-house maintenance. Our technician will know your property, proper etiquette and be less expensive then outside vendors.
Frequently Asked Questions
When do you send funds and statements?

+

Funds are sent after they have been deposited and cleared your client trust account. Funds are then disbursed via Electronic Funds Transfer (EFT). Depending on weekends and holidays the funds will arrive in your bank account between the 15th and 20th of the month.

We send statements out on the 20th of the month or the next business day.

About Beaverton...

Beaverton is a city in Washington County, in the U.S. state of Oregon. The city center is 7 miles (11 km) west of downtown Portland in the Tualatin River Valley. As of the 2010 census, the population is 89,803. This makes it the second-largest city in the county and Oregon's sixth-largest city. Fire protection and EMS services are provided through Tualatin Valley Fire and Rescue.

In 2010, Beaverton was named by Money magazine as one of the 100 "best places to live", among smaller cities in the country. Along with Hillsboro, Beaverton is one of the economic centers for Washington County, home to numerous corporations in a variety of industries.

What Our Clients are Saying...

"We werent able to sell our home and were moving out of the state. Sleep Sound was recommended to us by a local Realtor. They were very professional and have taken care of everything for us. They screened our renter- which is great. We dont worry about a thing."
~ Del & Judi Meyer (Source: Angieslist)

Areas We Serve