Prospective Tenants
Find Your Perfect Home
If you are in the market for your perfect rental home, you have come to the right place. As a prospective tenant, we can help you through the process of finding and applying for the home of your dreams. Once you are a resident, we have a suite of tools to make your rental experience the best it can be.
Resources
Current Residents
Resources to Make Your Stay Comfortable
For our current residents we have a complete set of tools and procedures to make your stay with us more comfortable and rewarding. Use our website to submit any maintenance requests, pay your rent, or just to drop us a line. We love to hear from our residents.
Links and Resources
It's different here.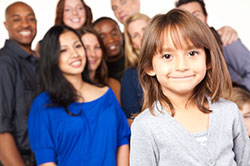 Today, renting is about more than finding the right property. Who is managing your home is of equal importance. After all when something breaks you want a timely response. You want the repair to last and be safe. When you move-out you don't want to rely on the managers memory, but documentation and the facts.
As one of our residents you are a valuable member of our team. We expect you to pay rent on time, abide by the lease and to communicate with us if you require our assistance.
Dont waste time and money living under a management company that treats you like a second class citizen. There are plenty of good management companies out their and we are one of them. In fact we've even made your happiness a part of our mission.
Testimonials
We were Tenants of a property managed by Sleep Sound Property Management company for close to two years and have nothing but good things to say about the professionalism and personal attention we received during our tenure. As a homeowner having tenants as well, I've seen both ends of the spectrum and serves to heighten my appreciation for the attention we received as tenants ourselves. We had a unique situation come up in our personal lives and Nicholas Cook worked with us and the property owners to achieve a solution that was in all party's best interest. Highly Recommend this company to tenants and property owners alike!
- Julian Johnson (Source: Google)
FAQs
Can I add a roommate later on?

+

If you would like to add a roommate in the future you will need to do 3 things.

They will need to submit an application and be approved.
They will need to show proof of renters insurance or be added to household's policy.
A fee of $250.00 must be paid. This covers are additional cost to administer the change as well as provide resources such as the lease video and addendum video for the new roommates review.